Press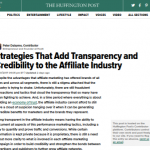 Huffington Post: "Strategies That Add Transparency and Credibility to the Affiliate Industry" 
"…providers like JVZoo, an online software solution that matches sellers of digital products with a massive army of affiliates who will promote those products for a commission, have the ability to do this by using a compliance team that uses a checks and balances system."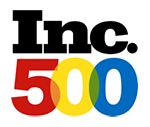 Inc. magazine ranked JVZoo.com number 779 on its 35th annual Inc. 5000.
The 2016 Inc. 5000 are the superheroes of the U.S. economy. Thrill to these companies' amazing exploits–and learn a thing or two about the hard, real work.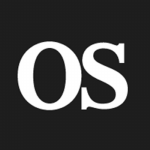 JVZoo was also mentioned in the Orlando Sentinel's article, 56 Fast-Growing Firms Make Inc. 5000's List
"Unlike the national scene, where software companies often dominate fast-growing lists, only four software companies locally made the list: JVZoo, Solodev, PowerDMS and RadiusPoint."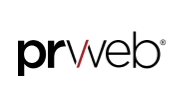 PRWeb also covered our inclusion in Inc. Magazine's annual Inc. 5000. 
""We are honored to be named in this year's Inc. 5000. JVZoo has a unique business model, whereas our success is a direct reflection of the success of our clients. This symbiotic relationship has created an ecosystem of growth that has benefited tens of thousands of entrepreneurs," said JVZoo Co-Founder E. Brian Rose. "It's truly an honor to watch our clients build businesses of epic proportion and equally satisfying to know we are playing a major role in that growth."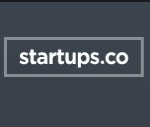 4 Tips to Turn Your Pie-in-the-Sky Dream Into a Profitable Business by Laura Casselman, JVZoo CEO
"Whether you telecommute, you sell products on Etsy, or you have started a new web-based business, an internet connection is the new cornerstone of commerce."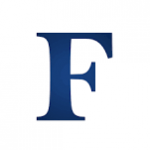 5 Things Every CMO Needs To Know About Their Affiliate Program
JVZoo CEO, Laura Casselman, shares her thoughts on automating your affiliate payment system in this article found on Forbes.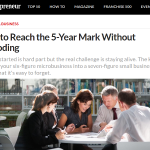 How to Reach the 5-Year Mark Without Imploding by Laura Casselman, JVZoo CEO
"Getting started is the hard part but the real challenge is staying alive. The key to growing your six-figure microbusiness into a seven-figure small business is so simple that it's easy to forget."