Your payment processor is a key component in your ability to make sales and earn a steady income online. That's why we are always looking to improve and enhance this side of JVZoo and empower you with solutions that will add to your bottom line.
PayPal remains one of, if not the most popular online payment system. This is also true for JVZoo where most of our members have used PayPal to process their payments for years.
That's why we are so excited to announce our newest update and addition to JVZoo… a new and better way to use PayPal and it absolutely rocks!
The PayPal Commerce Platform is an updated and much more feature-rich version of PayPal. It was formerly known as PayPal Partners and it's an extremely flexible and reliable solution for e-commerce, digital sales and much more.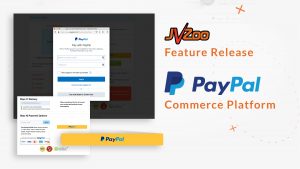 We have worked hard on getting this updated version implemented into JVZoo, so you can benefit from all the exciting features and…
Here Are The Top 5 Reasons Why You Should  Try The PayPal Commerce Platform Today!
Full integration with JVZooPay
We have made sure that PayPal Commerce Platform integrates with your JVZooPay account. This means that affiliate commissions will automatically be paid to JVZooPay. There are no payments going directly from the vendor to the affiliate.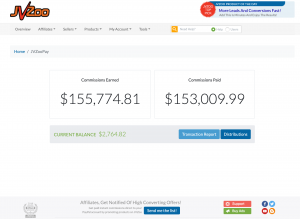 You're not connected to other accounts
This means that your PayPal account will never be connected to affiliates or other vendors. This makes it a lot easier for you to stay compliant with PayPal rules, you only have to focus on your own product and actions and can stop worrying about what everyone else is doing. This will help everyone protect their PayPal account
Everyone can promote your products
Due to the JVZooPay integration, everyone can promote your product. They don't even need to have a PayPal account. This is huge and it will greatly increase your pool of potential affiliates.
Increase conversion rates
One of the main features with the Paypal Commerce Platform is the modal check out with pop-up. This means that your customers can check out with PayPal without leaving JVZoo's checkout page. Eliminating steps and off-page jumps has been proven to greatly increase conversion rates.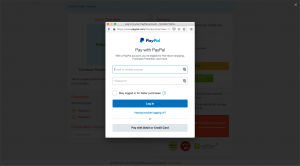 Unlimited subscription
Previously the PayPal system capped your subscriptions through JVZoo at $12,000 and 10 years. With this new update, you can now have unlimited active subscriptions, at any amount and there is no time limit at all! Great news for vendors with recurring products and the affiliates promoting them, this will make it smoother for you to grow your residual income!

This is going to change how many of you do business online and through JVZoo. We firmly believe that, along with JVZooPay, the PayPal Commerce Platform integration is the best solution for our members. So much so that we immediately put it in as the  recommended option you will see on the Payment Profiles page.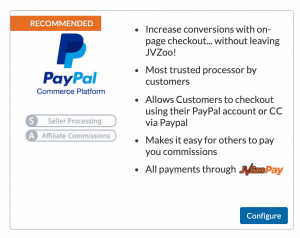 Log in to JVZoo now and go to your Payment Profiles to see how you can quickly set up PayPal Commerce Platform for your account and start taking advantage of all the new features today!