We are so proud of our Premium Users and have already showered them with gifts. However, we didn't think that was quite enough to show our love and appreciation for all your hard work.
By now you should have received your Premium User gift with a postcard from JVZoo detailing the contest to win an iPad. But, just in case you haven't, we wanted to be sure you got the details.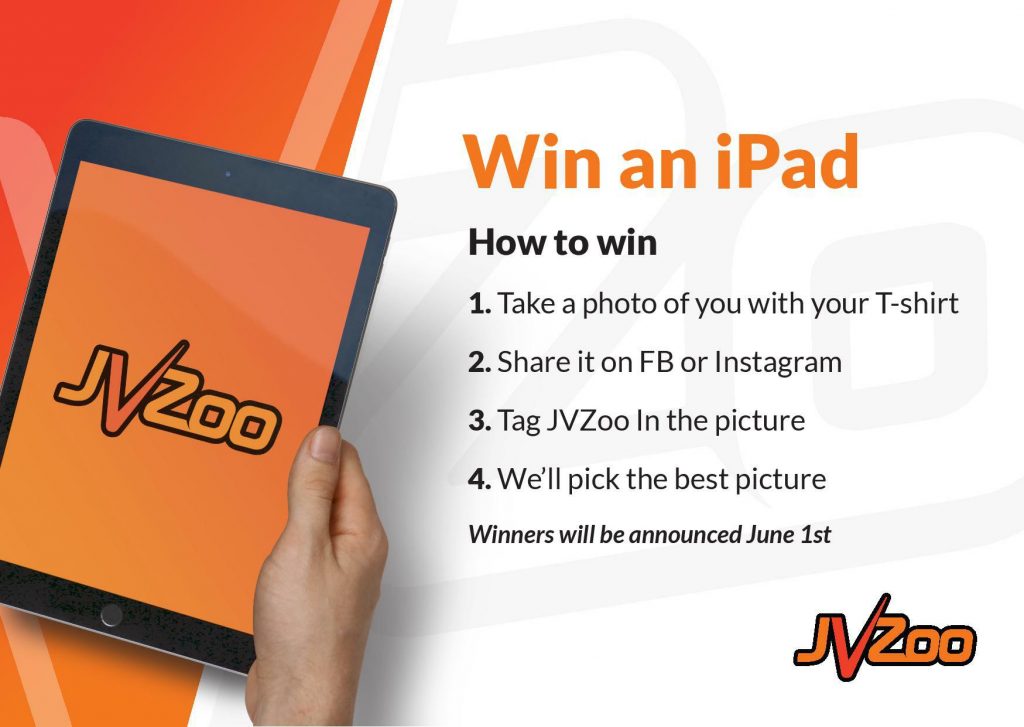 It's easy… Once you receive your Premium Users T-Shirt take a picture of you wearing it and tag us on Facebook and Instagram: @JVZoo

Don't be camera shy! Get as creative as you want!

On June 1st the BEST PICTURE that we are tagged in will WIN an iPAD!
We don't want you to miss out on this opportunity! So, If you haven't received your T-shirt yet, it is probably because you haven't confirmed your mailing address! To do so, please contact [email protected] ASAP so we can get your Premium User gift out to you right away!
Once again, Congratulations to ALL Premium Users!