As JVZoo continues to work towards creating a platform that caters to all types of Marketers, Affiliates, and Sellers, we are excited to announce the long-awaited addition of Physical Products to our Marketplace!
Yes, you may now buy & sell Physical Products on JVZoo!
Sellers, you're going to LOVE how easy this is!
For all intents and purposes, setup of your product is the same as it would be for a digital product EXCEPT that in the case of physical products you will skip the Electronic Delivery Section and complete the Physical Delivery Section instead: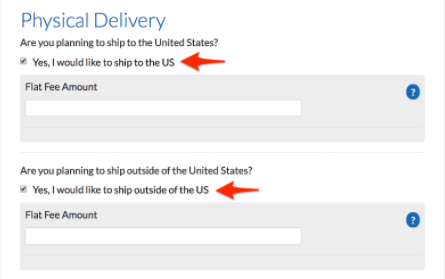 Shipping charges will be entered as a flat fee for destinations within and outside of the United States.
NOTE: Make sure you enter your shipping fees! Otherwise, you will be offering FREE SHIPPING!
And, you will be able to collect the required shipping information from your customers including their telephone numbers, which is optional.

Of course, there are some limitations and requirements to keep things nice and legal.
All Sellers must abide by local, state, and federal laws when it comes to selling physical products.

Sellers must be able to supply shipping and delivery confirmation if a consumer states that a product was not delivered.

If a Consumer states that they a product they purchase has not been delivered, and the Seller is unable to provide proof of shipping and delivery, JVZoo reserves the right to auto-refund the purchase price.
For even more information on Physical Products, please refer to these Knowledge Base articles: