The internet is filled with sales funnels promising new affiliate marketers thousands of dollars in sales if they buy a course. Although there are many training programs out there that can help you succeed as an affiliate marketer, it's important to do your research before taking a free or paid course. It's best for new affiliate marketers to use as much free training as possible before committing to paid courses. Below are 7 of the best affiliate training programs available for beginner affiliate marketers.
1. JVZoo Wednesday Training Series
The JVZoo Wednesday Training Series is the best beginner affiliate training program because it's free and it's tailored to helping beginner affiliates. It's hosted every Wednesday by Omar and Melinda Martin from Higher Level Strategies. During these weekly training sessions, every part of affiliate marketing is covered from A to Z. This is perfect for anyone who's new to affiliate marketing because you can learn all of the fundamentals you need to start generating your first affiliate sales.
Omar and Melinda Martin have generated millions of dollars in affiliate revenue and they've partnered with JVZoo to bring the best industry practices that new affiliates can quickly implement. The weekly training sessions allow you to ask questions, get exposed to different traffic strategies and learn how to scale an affiliate business. By being around different people who are also building their affiliate businesses, you can learn a lot faster and use the community to grow your affiliate business. This is the best training program for new affiliates and it's the first resource you should explore.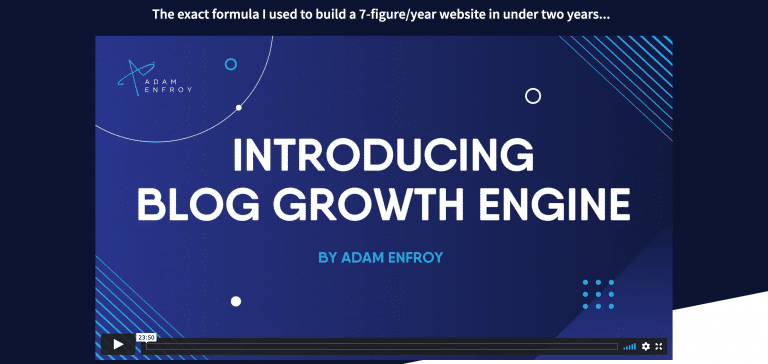 2. Blog Growth Engine
Blog Growth Engine is one of the best paid affiliate training programs. This affiliate course teaches marketers how to scale their affiliate revenue by going after niches with lucrative payouts. This includes niches like software, precious metals,  and high-ticket items. Getting affiliate sales in these niches can generate thousands of dollars in revenue and the revenue can be recurring. Adam Enfroy, the creator of the course, has generated millions of dollars in revenue through his own blog by going after these niches. The course includes lifetime access to training videos, case studies, and a private Facebook and Slack community.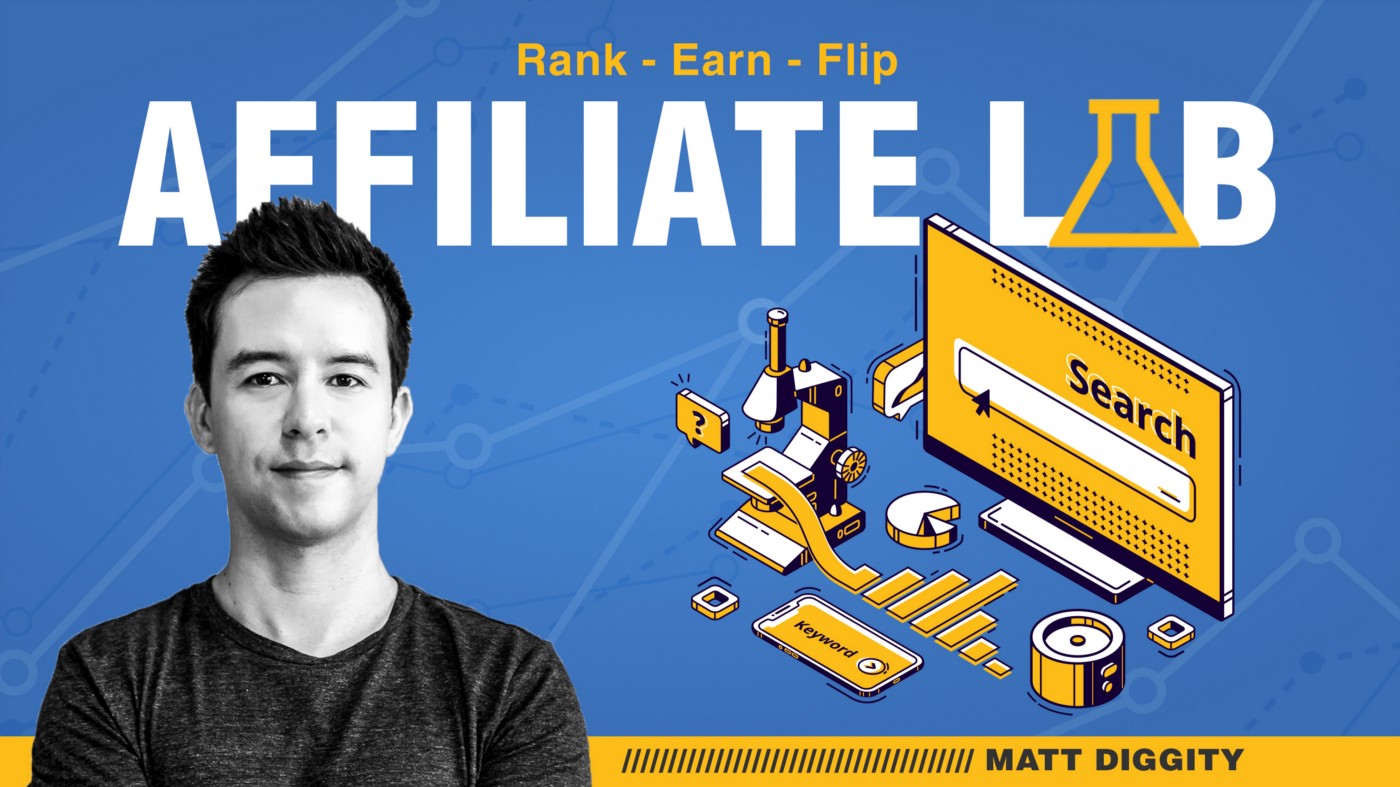 3. The Affiliate Lab
Matt Diggity is one of the most well-known affiliate marketers in the SEO industry. During his career, he's launched over 5 million-dollar businesses and his affiliate marketing training program is one of them. The Affiliate Lab is a paid course that teaches new marketers how to build, monetize and flip affiliate websites. What makes this program unique is that it teaches people how to flip affiliate sites and they can typically be sold for 20-30x revenue earnings. This affiliate training program has one of the largest affiliate communities, so it's a great place to start for a beginner. There are over 45 hours of affiliate training in this course along with a private Facebook group. Joining this community will expose you to many affiliates who make a full-time living off of their own affiliate websites.
4. Authority Hacker
Authority Hacker has one of the best brands in SEO and affiliate marketing. They have a successful YouTube channel, but many people are not familiar with their affiliate course. The Authority Hacker course is called The Authority Site System and it teaches people how to build an affiliate website from scratch. The course is very intensive and they teach everything from  keyword research to link building. The best part about this program is that it comes with a money-back guarantee, so you can try it risk free for 30 days. It's a great option for anyone who's interested in building an affiliate website.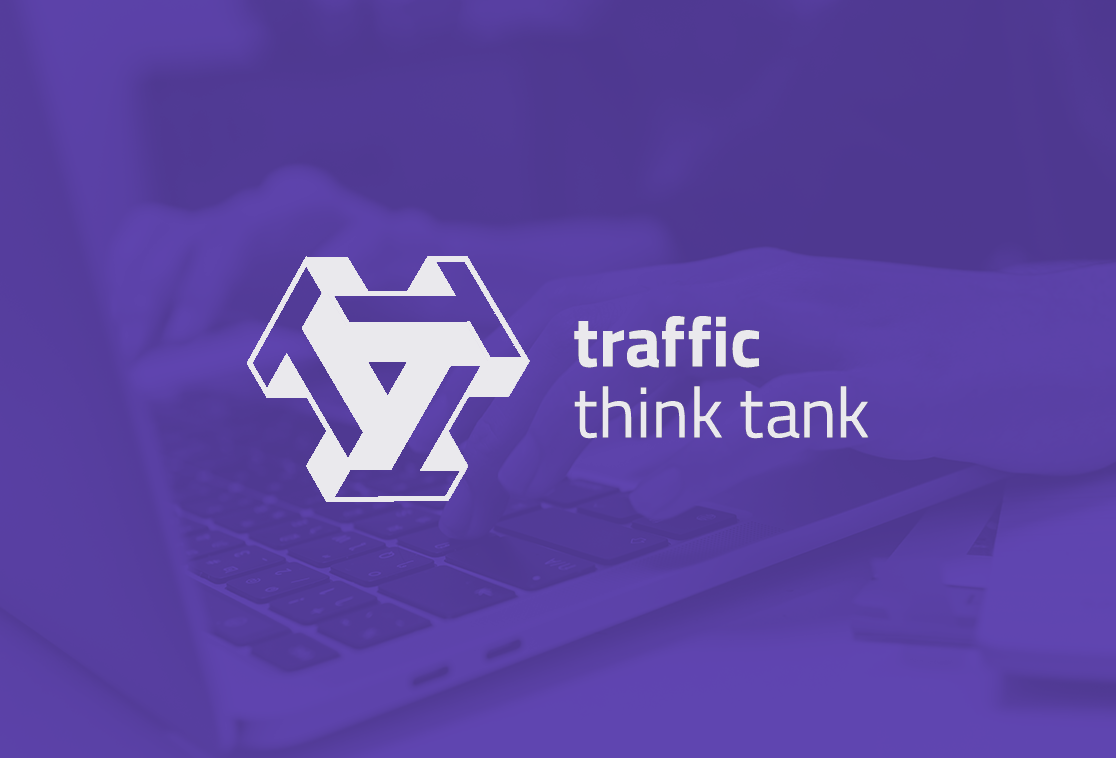 5. Traffic Think Tank
Traffic Think Tank is one of the best SEO communities in the world. There are hundreds of very high-level SEOs in the community who lead SEO operations for Fortune 500 companies. The community also has one of the most underrated affiliate training programs that's free for their members. There's a catalog of affiliate training videos that span over 3 years of work. These affiliate courses are taught by a variety of affiliate marketing experts who actively have affiliate sites of their own. There are a lot of tactical affiliate videos on there on how to grow your affiliate traffic, improve conversions and make more sales.
Additionally, there's an active Slack community for affiliate marketers and this allows you to connect and ask questions while you build your affiliate business. In the affiliate slack channel, you can share updates of how your affiliate sites are performing, ask questions and stay up to date with the latest affiliate news.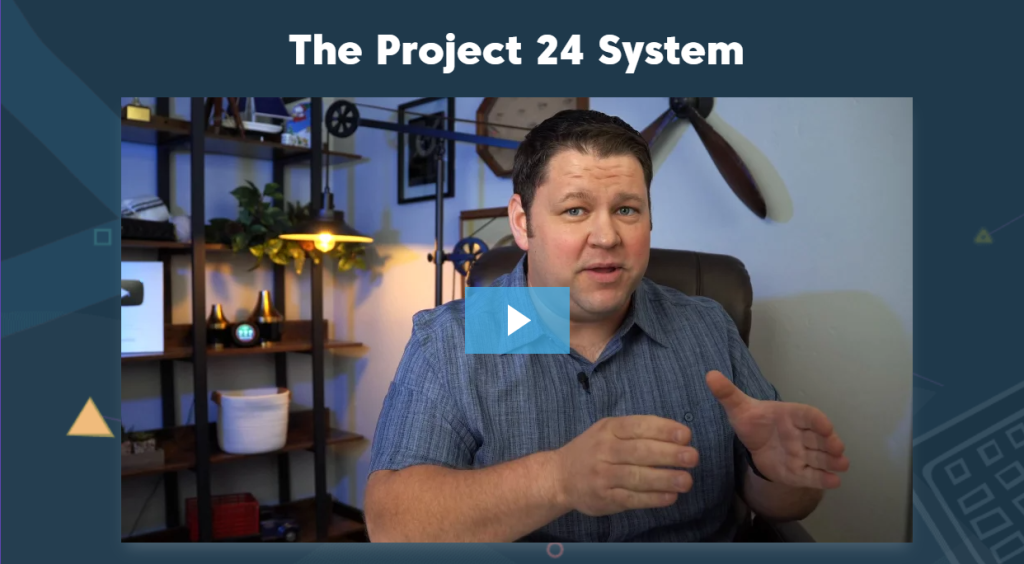 6. Project 24
Project 24 is one of the most popular blog courses, but they also have some terrific affiliate courses in their flagship product. Project 24 primarily focuses on making affiliate revenue directly from blogs. This is done by creating content around high-paying affiliate programs and using SEO tactics to rank the blog content. Once the blog content ranks competitively, you can start adding your affiliate links and generating revenue.
The creators of the course have also launched a YouTube affiliate course. Over the years, they've built a successful YouTube channel and they've used affiliate marketing to generate sales from their content. In their YouTube course, the YouTube system, they teach actionable tips on how to grow your audience, increase watch time and monetize your channel with ads and affiliates. Additionally, they routinely hold live virtual masterminds several times per week and this can help answer any questions you may have.
These are just some of the best affiliate training programs available for new marketers. It's best to start with the free options to get the most value and you can always choose to explore paid courses and programs in the future. Join the next free JVZoo Wednesday training with Omar and Melinda Martin to learn how you can start a successful and thriving affiliate marketing business.