News Flash!
JVZoo has integrated with WishList Member to optimize your membership sites.
Do you already own WishList Member?
Well, now you can quickly and easily integrate the plugin with JVZoo so that when your customers buy a membership, their info is immediately transferred over to your WP site!
Here are the simple steps on how to integrate WishList Member with JVZoo:
Go to your Seller's Dashboard.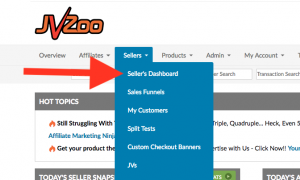 2. Click the "Add a Product" button.

3.  Fill in your product information. Click Advanced Settings or scroll down to find "Add a WishList Member Integration."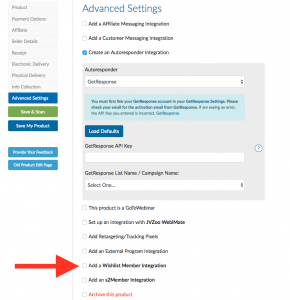 4. Once you click the box, the system will ask you for your Wishlist Member API URL as well as your WishList Member API key.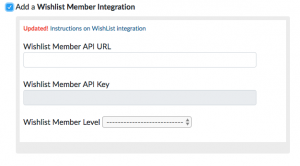 5. Open another browser, head over to your WordPress site, and copy the full URL of your WordPress installation of WishList Member. Paste that into the "WishList Member API URL" field.
6. To find your API key, go to Settings>Configuration>Miscellaneous>API. Copy the API key and paste into the "WishList Member API Key" field.
7. Once that is done, select the membership level from the drop-down menu for the product you are entering: Silver, Gold, or Platinum.
8. Once that product is saved, be sure to repeat the process for the other levels of membership you are offering!
That's it! This should be all you need to integrate WishList Member with JVZoo.
Of course, the integration is the easy part…the hard work of getting members to sign up and then keeping them by continuously creating amazing content has just begun…
Good Luck!