Last week, marketers from around the world descended upon Orlando, Florida to attend Commission Expo 2018. JVZoo was there, too, and it was a fabulous event. In case you missed it, we thought we'd share some of the highlights with you all.
Wednesday, April 18th
JVZoo arrived at Commission Expo to get our booth all set up and ready to meet attendees.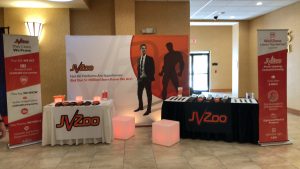 We had a lot of fun working the registration for the event which gave us the opportunity to meet and speak with everyone attending. We gave out lots of Swag Bags which contained some awesome little cord organizers and a stress ball. Koozies and eye masks were also available at our booth.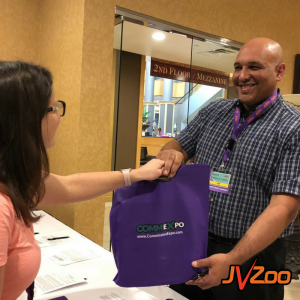 While registration was going on, there was also a social hour where JVZoo mingled with attendees to discuss all the great things that were happening that week.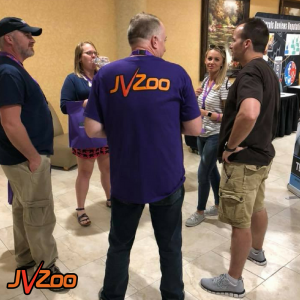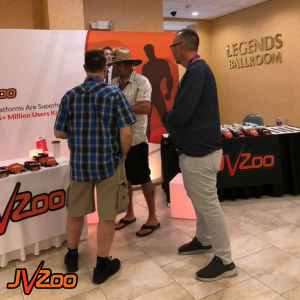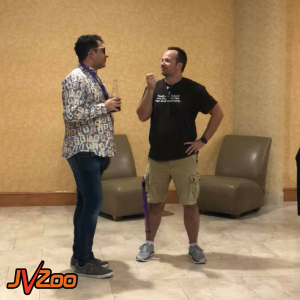 Later that night there as a Hypnosis Show where we had the amazing experience of watching a few of the Commission Expo attendees get hypnotized! It was a great way to kick off the event and was a hot topic of conversation the rest of the week.
Thursday, April 19
Thursday was the official kickoff of the event where JVZoo spent the day enjoying all the great speakers and mingling with the attendees.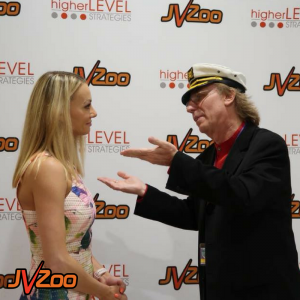 We ended the day with a dinner with the VIP ticket holders which gave everyone a chance to socialize and get to know each other better.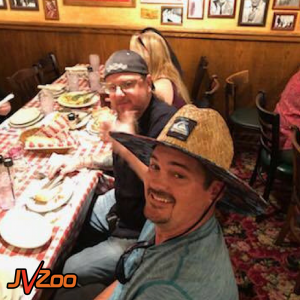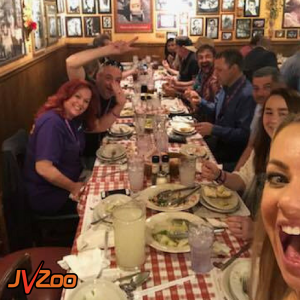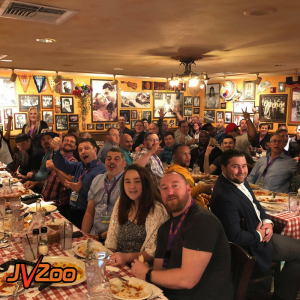 Friday, April 20
On Friday, JVZoo CEO, Laura Casselman spoke about Revenue, Profit, and Cash Flow. This was an amazing speech and was standing room only. Presentations like these are just one of the reasons for attending live events like Commission Expo. If you missed it, you REALLY missed out!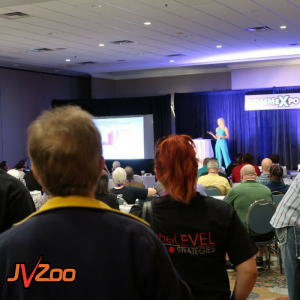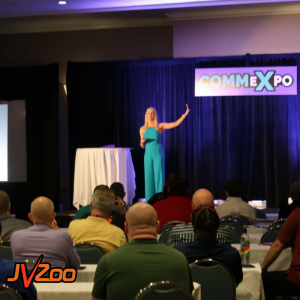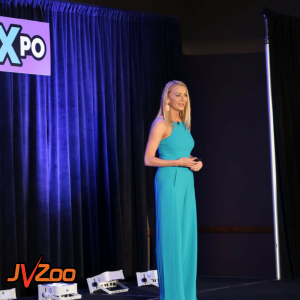 And guess who showed up to speak at Commission Expo in his JVZoo Premium User Milestone Shirt? Todd Gross!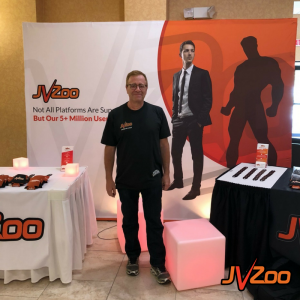 Later on, we attended the Afterparty and had a great time mingling with the attendees. Afterparties are always a blast with lots of dancing, laughing, and excellent conversations. They are a time to let loose, have fun, and get to know other marketers in a super relaxed atmosphere!
Saturday, April 21
Most of Saturday was spent working the booth.
Jessica, our Operations Manager, gave away a prize on stage, spoke about new features, and did a short Q&A session.
And, we ended the night with a great dinner with some of our Users. 
After three long days on their feet, JVZoo Operations Manager, Jessica, Compliance Manager, Rich and his better half, Mandy, pampered themselves with a pedicure. What a great way to end the event!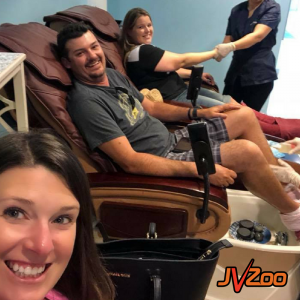 Sunday, April 22
On Sunday, we all packed up and headed home, ready to start a new week back at our respective offices.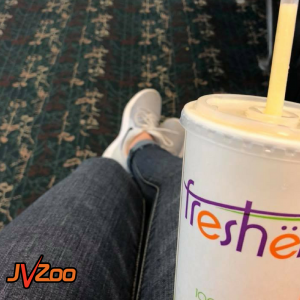 We had a great time at Commission Expo 2018 and recommend that if you get the chance, you need to attend live events when the opportunity presents itself. In July we will be at Affiliate Summit East, where you can catch us at Booth #2013.
Be on the lookout for announcements concerning where you can find us next! We look forward to meeting YOU in person, too!