You've probably heard the phrase "Content is King" if you've been around the marketing world for more than 48 hours. The phrase isn't wrong, but it's also where a lot of people get caught up, bogged down and wind up quitting. 

If you're just starting out, it can be frustrating to try and think of engaging content that can keep your potential visitors' attention. Usually what happens is most people put down all the information that they know about a certain topic in a day or three, make a video about it, repost it on social media and a few other places and then struggle with what's next.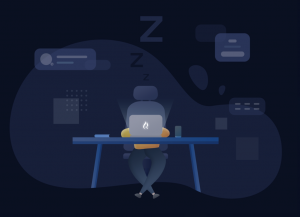 We're going to give you a few ways that you can find information to work from that you can use to create more content and then we're going to show you a way that you can automate the whole thing.

First, if you're out of information after just a few days, you probably need to learn a bit more about what subject you're writing about. This isn't all that rare so don't feel bad about it and there's no better place than the internet for finding information.  There's countless article directories, YouTube channels, forums and other places that are entirely based around just about any topic that you can think of. You can spend time reading, watching and interacting with others interested in the same subject. Over time, you'll be able to create more content to use on the various channels you published your first run of information on.

This is a great way to no only come up with content, but also truly learn more about the topic you're creating content about. Many experts are constantly doing the same thing in their own niches even though they're already considered experts.  You can always learn something if you keep looking.

But there's only so many hours in the day and while you SHOULD absolutely do what was mentioned above, you also need to make sure you're keeping the content creation and posting consistent. There's nothing worse than getting started, getting some attention from visitors and then them not hearing from you for weeks at a time.  Content creation can take a LOT of time, but it doesn't always have to, and we're about to show you how.

ContentBurger is an all in one content creator that will automate a lot of the time consuming tasks that content creation comes with. It's like having a massive library at your fingertips for engaging content on any topic you can think of.

Built into the system are Discovery, Composer, Planner, Automation, Analytics and even Podcasting functionality.  In other words, if you need content on ANYTHING, it can be created for you. This not only saves you hours, it saves your visitors from seeing long time periods of nothing from you!   Here's just a little bit of what ContentBurger can do for you.

The Content Burger Fast Start Wizard
[+] Organizable Workspaces
[+] 3 Different Content Composers (blog, social media, and image)
[+] The Content Discovery Tool (find articles, quotes, gifs, videos, and trending content to help supplement your existing content)
[+] Easy content syndication
[+] Flexible planning and automation
[+] Automation Recipes
[+] Deep Analytics
[+] Full Blown Social Media Marketing Suite
[+] A.I. Generated Post Captions
[+] Add Custom Sources and RSS Feeds
[+] Automatic Citations Added For Curation
[+] Multiple Region and Language Support
[+] Drag and Drop Embedding From 9+ External Sources
[+] Post directly to Medium
And there's a lot more!

The best thing to do is have a look at the demo and get the full scoop of just how much time it can save you.  You should still continue to seek out content and knowledge on your own through the various channels, but this tool is a massive help when you need content in a time crunch!