Who doesn't like the sound of a get-rich-quick scheme?
Typically, what sounds too good be true, is. JVZoo wants to protect our users and customers alike from the financial and potential legal trouble that comes with accidentally running or falling into a GRQ (get-rich-quick) scheme.
A well-known version of a GQR scheme is a Ponzi scheme. The purpose is to bring on new investors and use their money to pay earlier investors.
The investors don't know that their "profits" are simply investments made by the newest investors.
Victims are led to believe that their profits are coming from product sales, creating an illusion of success. As long as the scam continues to bring on new investors, they can put on a show of having a legit business.
You should always be on the lookout for signs that label an offer as a potential scam! Sellers and affiliates will want to stay away from products that promote:
Becoming rich in months (or a short amount of time)

Disclosing "secret formulas" that no one else knows

False claims about product endorsement

Screenshots of earnings that can't be validated
It's important to JVZoo to protect your business because it directly affects how we work with payment processors. Which is how YOU receive your money!
Why Do Payment Processors Stay Away From Get-Rich-Quick Schemes?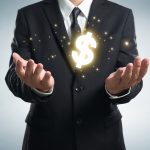 It's simple. They're high risk.
Payment processors want to protect themselves just as much as the next business. A GRQ scheme runs a very high risk of financial or legal trouble.
Because of this, they don't want to risk the integrity of their business to take on the high risk of another.
How Can YOU Ensure Your Pages Are Not A Get-Rich-Quick Scheme?
Always be sure you're not promoting extreme financial gains in a very small amount of time and with minimal effort. You never want to promise something that realistically cannot be delivered.
Be careful with how you talk about your product on your page. Stay away from terms like "never lift a finger", "sales on autopilot", and "make money in your sleep".
When using testimonials, it's very important that they are real. GRQ schemes are known for using false testimonials.
Stay away from the bait and switch tactic. This is when you invite viewing a particular offer but once they click, it's a completely different and inferior one. Bait and switch also applies when your sales page describes a  product that only functions IF the customer purchases additional products.
Promoting "secret formulas" is misleading as they will usually claim you need next to no skills to become a guru who's making millions in no time.
You should always be cautious about providing screenshots of earnings. The customer (and payment processor) must be able to validate them quickly. This is nearly impossible so we caution against earnings screenshots and recommend selling through benefits of the products.
When disclosing "secret" or overly complex strategies you will want to be careful. You should always be able to provide your customers with complete information that they can understand.
Why Does This Matter?
Over the years, we've learned that creating trust between our clients is extremely important. GRQ schemes are a quick way to lose it as they mislead consumers and don't keep their best interest in mind.
It is and always will be our number one priority to keep you and every JVZoo user safe!
For more  information on JVZoo's policies click this link: Product Approval Guidelines