JVZoo had an amazing time at the Traffic & Conversion Summit this year. It was both an honor and a privilege to be a part of such an exceptional gathering of marketing geniuses.
Not only did we enjoy great company, but we couldn't have asked for more beautiful weather or a more pleasurable atmosphere. The T&C staff was extremely helpful with the planning and preparation process. Their hospitality throughout the event was spectacular!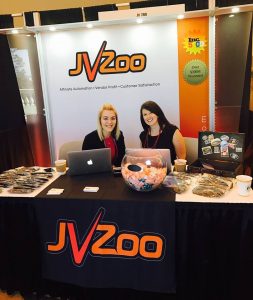 We would like to give a HUGE shoutout to Anna, Jessica, and Kevin for coordinating and designing our booth. They did a great job and were able to speak to many wonderful attendees of the highest caliber!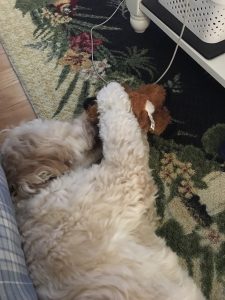 Our recap would not be complete without mentioning how much Laura's dog, Barley, enjoyed the swag from SEMrush. Special thanks for giving him hours of enjoyment with this little fox!
We are so thrilled and honored to have been told by the T&C staff, multiple times, that they were impressed with our booth and staff, and that our swag items were a knockout success. Because of this we were not only asked back to attend the 2018 Traffic & Conversion Event but to sponsor it as well!
We look forward to seeing you at Traffic & Conversion Summit 2018!