July was a busy month for us here at JVZoo and we rolled out some awesome new features that will make life easier for both our affiliates and our vendors.
New Product Edit Page
First off, we streamlined the product creation process with our BRAND NEW product edit page. The responsive vertical design is quicker, easier and more intuitive than ever.
The sleek new edit page is accessible from the big blue button at the top left corner of your current product edit page.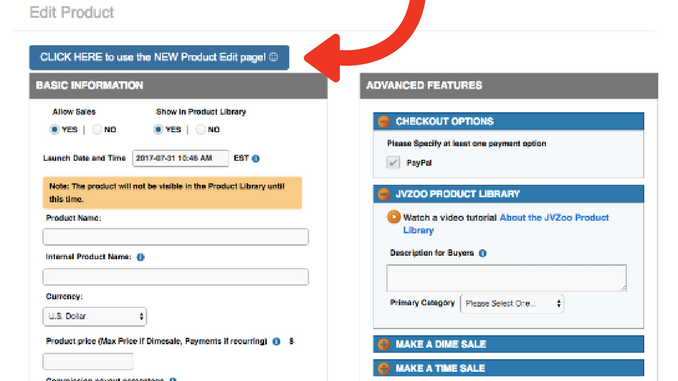 You'll see that on the left-hand side there is a navigation menu that allows you to jump right to the area you want to modify. Modifying your product has never been so easy!
Individual sections can also expand to show you additional information for the setting you want to apply.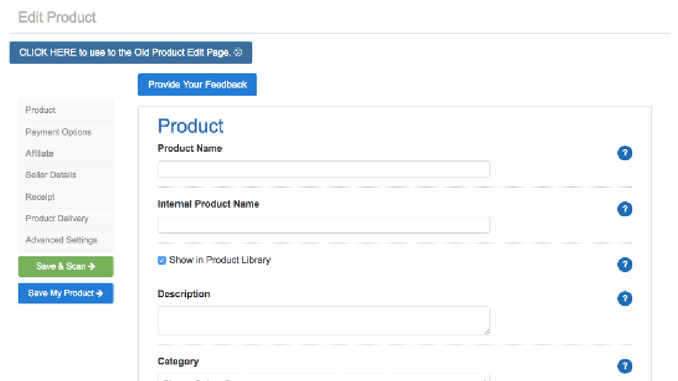 Have questions about a particular section? Click on the blue Question Mark for more helpful information on setting up your product for success!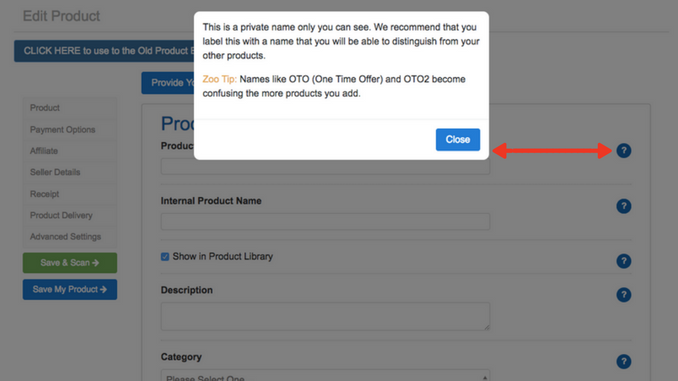 Top Sellers Toggle Sales/Revenue
Secondly, you are now able to toggle between Total Sales and Total Revenue when you view the Top Sellers page!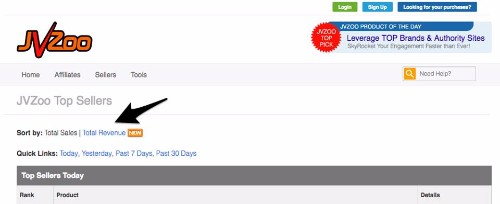 This update has been highly requested to aid affiliates in choosing which product to promote.
Affiliates: Stay up to date on all of our Top Sellers that Feature Products of the Day by signing up for daily reminders here!
Did You Know Videos
You may have noticed when logging in to JVZoo, that there are some new videos popping up in the right-hand corner of your screen.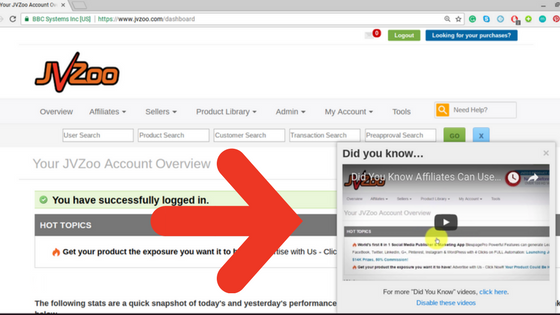 These videos cover all aspects of your JVZoo experience and are geared for helping you be as informed as you can in the ways you can use JVZoo to be successful as an affiliate and/or a vendor.
You do have the option to disable the pop-up, or you can click through to see more videos on our YouTube page.  
Profit Scanner
Last, but certainly not least, we have given you something that will not only help you to save time but also make more money!
On our new product edit page, you can now SAVE & SCAN your product with our cutting edge Profit Scanner technology that will identify possible improvements and income opportunities at the click of a button!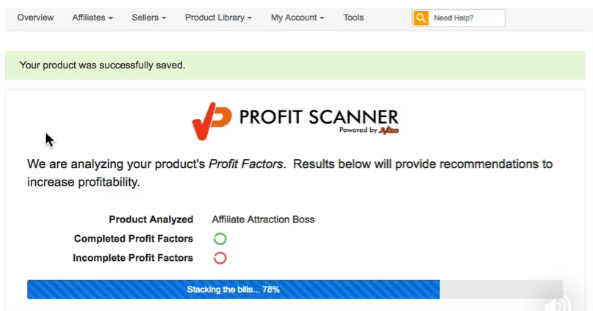 On the results page, you will be shown all the areas where improvements can be made – aka Profit Factors, along with instructions and suggestions on how you can make those changes that will increase your conversions and make more money!
For a more detailed look at Profit Scanner, see this post.
We Want Your Feedback!
The New Product Edit Page and Profit Scanner both have BLUE Feedback buttons at the top of the pages. The feedback form is short and easy to enter your own comments into.
We are here to serve YOU! We want to hear your opinions on how we can better serve you and make JVZoo more efficient, more user-friendly, and more convenient.
Give us your feedback here!
As we continue to build the JVZoo  platform for our users, your feedback is not only valued, but crucial to ensure these pages work for your needs!
As always, we're working to build the best platform and offer the most useful tools for your online business.
Have A Great Day,
Your JVZoo Team