The second half of 2019 got off to an AWESOME start with some BIG changes on the leaderboards.
There was a shakeup in the Top 10 Affiliates this month.  Did you knock someone out of their coveted spot? See the results below….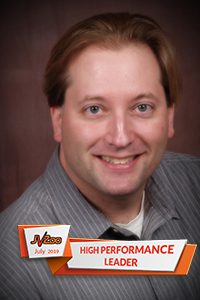 July proved to not only show big changes in the Top Affiliate leaderboard, but also gave us some STELLAR products by some TOP NOTCH Sellers.  Check out how the Top 10 products stacked up below….
Top 10 Selling Products
Video App Suite Business Package

–

Paul Ponna produced yet another Top Notch product that pulverized the competition with Video App Suite, an all-in-one video solution for total market domination!

SociCake LOCAL Edition – Mario Brown and Ifiok Nkem teamed up again with a killer product.  SociCake combines the 12 best-selling traffic apps in one to create a flood of leads & sales for your clients & your biz.

GMB Hacks – Lloyd Farrell came back to bring you an amazing product, GMB Hacks which gives you a big edge going forward in ranking as Google continues to roll out their AI algorithms.

Moto Theme 4.0 – Developer Licence – Vivek Gour  crushed the competition with Moto Theme 4.0, a software that replaces every WordPress theme on the planet and gives you unlimited top-performing sites in any niche with over 150 stunning customizable templates.

myIMUniversity 2.0 Commercial – Dr Amit Pareek produced an amazing software that creates Udemy like E-Learning sites pre-loaded with 300+ HD videos in 20 hot courses with myIMUniversity 2.0 Commercial.

Mail Sniper – Commercial – Unlimited Autoresponder, Unlimited List, One-Time Fee! – Daniel Adetunji produced a fabulous product.  Send unlimited emails to unlimited leads with the most advanced email platform and get 300% more opening and clicks with Mail Sniper Commercial.

Vidmonial 2.0 Commercial – Ben Murray rolled out another first class product. Smash through trust barriers and dial-up traffic for you and your clients with the massively upgraded, cutting-edge, best video generator, Vidmonial 2.0 Commercial.

Animaze Commercial – Misan Morrison delivered an impressive product this month.  Create 'stunning' 3D animated videos that pull in customers for any business in 3 minutes flat with Animaze Commercial.

ViralReel – Commercial – Abhi Dwivedi

continued killing it in July with

ViralReel, a cloud based video create app that lets you create motivation quotes style videos, funny GIF compilation style videos and viral curated videos using just keywords.

1st Page Ranker FE – Ali G teamed up with Yogesh Agarwal and

is back after a brief hiatus with another stellar product.  1st Page Ranker is the fastest & easiest way to own the 1st page of Google and YouTube with 'Your' rankings for a flood of unlimited targeted traffic & sales without any of the usual tedious SEO legwork.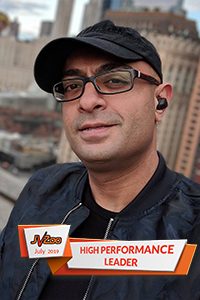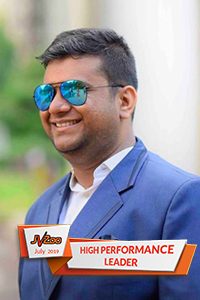 A BIG congratulations to you all! 
There are 5 months left in 2019, so there is still plenty of time to see your name on the Top Performers…
And don't forget for all the High-Performance Leaders mentioned above, and all the fierce competitors that are hot on their heels for a spot in the Top Ten, JVZoo has a new contest on hand.
$10,000 is up for grabs!
Current High-Performance Leaders, check your inbox for messages on how YOU can win the $10,000! 
At JVZoo we have always, and will continue to, celebrate our users success.
After all, we build our platform for you!