Legendary Luke Maguire is at it again…
StoryMate launched on January 16, 2019, next in line amongst the wildly successful, first-to market products the Aussie is known for worldwide.
Does all the industry uproar with payment processors wreaking havoc and crippling other businesses terrify Luke?
Nah…
He does his homework in preparation for each launch and proceeds to crush it!
Check out this interview with Luke as he reveals the secrets of how he triumphs by preparing for his launches using clear communication and due diligence, so YOU can apply these tactics for victory in YOUR next product launch!
Want to stand out in the loud and distracting social media world with 1 simple tool?
Grab Storymate HERE and Watch Your Followers Skyrocket: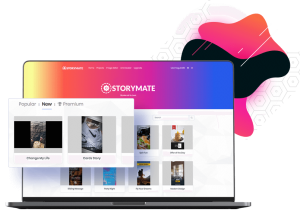 Click the Images Below to Get Other Recognized Products on JVZoo from Luke Maguire: