Getting traffic to your site and offer is one thing that keeps marketers up at night.
No traffic…no sales…no profit.
Understanding SEO and paying to get high-quality traffic that will actually convert to sales can take a lot more time and money than we care to spend.
So, then, how to get traffic? Real organic traffic…
Create Fascinating Content –
It can't always be sell, sell, sell.
Create and deliver content that is actually useful and genuinely interesting for your following…not just to drop in keywords that will hopefully draw in traffic.
White papers, case studies and tutorials rank better with Google, and will in turn bring you more organic web traffic.
If you provide value, people will continue to come back for more. And, if they keep coming back, they will eventually commit to a purchase. (Quick Tip: Update past posts that are outdated. You'll be amazed at the results.)
Select Keywords Strategically –
Everyone wants to use popular keywords, but the problem with that is that these types of search terms are highly competitive. Make the most of your keywords by choosing ones that are attainable. Check for the competition on your keywords at
https://kwfinder.com/
Don't Use Black Hat SEO Approaches –
Black hat SEO approaches include keyword stuffing, invisible text, doorway pages, and more slimy maneuvers. Using these tactics will only hurt your search engine rankings, and possibly get you banned from Google altogether. Instead of resorting to these tactics, stick with creating compelling content that meets the needs of your customer base.
Post More Frequently –
Posting high-quality content 6 times a week, as opposed to 5, increases blog traffic by 18.6%, according to Neil Patel of
QuickSprout
. This is a simple step you can take to increase your web traffic. Six posts a week might not be right for your business (and might be overdoing it for your audience), but find out which number works, and stick with following through consistently.
Get Social –
Creating fantastic content isn't worth a thing if no one sees it. Use every social media channel where you know you will find your followers. Find ways to engage your audience and send them to your helpful and fascinating content…and your offer!
And don't forget LinkedIn…
LinkedIn offers much more these days than just a place to look for another job. You can use LinkedIn to increase your web traffic by publishing content there. LinkedIn is actually the world's largest social network, and by posting to it regularly, you can just wait for the increased web traffic to start.
Be a Guest Blogger –
Guest posting on a reputable blog can increase web traffic to your site and also increase brand awareness. Just make sure you're writing quality content, not spammy stuff because that could get you into trouble. Stick with tutorials and other content that will be of interest to the readers of the blog that you're guest posting on.
In addition, you should invite others to guest post on your blog. After all, guest posting is a two-way street. And as mentioned before, post only the high-quality, non-spammy stuff to your blog because Google is penalizing low-quality guest posts. Most important, be sure to include your link in your Guest Bio, including specific links to content you'd like them to visit.
Try these strategies to start driving more traffic to your site that will actually lead to sales. If you build it, they will come…you just want the right ones to come who will pull out their credit card and make your day!
For more on mastering Traffic, sign up for JVZoo's Free Training… a Brand New Traffic Module is Coming Soon…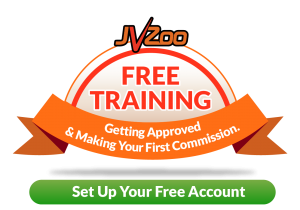 For more help, check out some of JVZoo's Top Traffic Products: