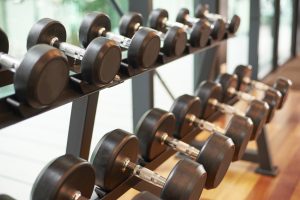 New Year's Resolutions…
Just about everyone has some sort of health and fitness goal on their list of resolutions.
More than 12 percent of gym members join in January, compared to an average of 8.3 percent per month for the full year, according to the International Health, Racquet, and Sportsclub Association (IHRSA).
Still, it's not necessarily just a January bump; the entire first quarter of the year is a busy time for health clubs. February comes in second in terms of new clientele, with just over 9 percent of new members joining that month, and March comes in at just under 9 percent of members.
That can mean that the New Year's rush to the gym can last much longer than one month, with traffic getting even heavier in later months.
So, how can you apply this trend in YOUR business?
The first quarter of the year is when people are excited about change and rebirth. People are looking to come out of the gate swinging to try to shake off the slump of the holidays. They are looking for solutions.
The following is based on Mindbody's Checklist of how the Fitness Industry gets ready for the January rush. And, these tips can definitely be applied to YOUR business as well: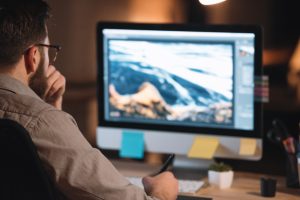 Ramp up your marketing efforts, including social media, paid ads and local advertisements.

Set up dynamic pricing to entice new customers.

Get the word out about your intro offer.

Put together a welcome bag full of branded goodies for new customers to help keep your business top-of-mind now and throughout the year.

Create a limited-time discount on newcomers.

Keep your new customers engaged with custom and personalized emails and texts. Preparing a follow-up strategy and checking in with new customers at strategic points is crucial. (About 80% of those with fitness resolutions admit to failing at their goals by the second week of February; you can imagine that's the same for resolutions about business.) Take the time to follow up and see how your customers are doing. A little encouragement can go a long way!

Have a strategy to convert leads who drop-in to your site and promoted intro offer buyers. Try using a personalized sales process with your intro offer and offer an exclusive, limited-time discount.

Make sure your tried-and-true customers continue to feel appreciated. Send them a thank you note or email…if nothing else, just to stay top of mind.

Offer additional perks. A gift or bonus shows your frequent customers that they're still important to you and your business.

Motivate your loyal, happy customers to leave positive reviews and implement a referral program. Treat them like the important ambassadors of your business that they are!

Review every service and product you offer. Run reports on all of your services to see what's most and least popular.

Adjust your business moving forward based on what is performing well and change as needed.
Here are a few more strategies the big gyms use to boost income, especially in the first quarter:
Gyms have built their business model around us not showing up.

Gyms have way more members than they can actually accommodate. Low-priced gyms are the most extreme example of this.

Planet Fitness

, which charges between $10 and $20 per month, has, on average, 6,500 members per gym. Most of its gyms can hold around 300 people. Planet Fitness can do this because it knows that members won't show up.  

Now, you definitely don't want to bank on a lot of people buying your product and not using it. But the truth of the matter is that a LOT of people buy products on JVZoo and never even download them. Also, a low-priced offer is always a great way to get people to learn more about what you offer.
So gyms try to attract people who won't come. If you haven't been a "gym person" in the past, chances are good that paying for a gym membership won't change that. Gyms know this and do what they can to attract people who haven't traditionally been gym rats. Instead of displaying challenging equipment like weight benches and climbing machines in plain view, gyms will often hide weight rooms and other equipment in the back. Many gyms now have lobbies that are designed to look like hotels and fancy restaurants. "For the longest time, the design was around the sweat," says Rudy Fabiano, an architect who designs gyms all over the world. "Twenty-five years ago … clubs could be very intimidating." Once gyms started looking more like hotels, coffee shops and restaurants, people who weren't bodybuilders started feeling comfortable in gyms. The casual gym goer was born.  How can YOU attract more people who might not necessarily know about your product or service before? What about "casual" users or customers who might become more active in the future once they have tried it out for a while? How can you make your product or service seem less intimidating?
Our brains want to be locked into annual contracts with gyms. 

Normally, we hate being locked into long contracts (cellphones, cable packages), but gym memberships are an exception. "Joining a gym is an interesting form of what behavioral economists call pre-commitment," says Kevin Volpp, director of the Center for Health Incentives and Behavioral Economics at the Wharton School. Volpp says we actually like the idea of being locked into a gym contract … at first, anyway. "They're picturing the 'new me' who's actually going to go to the gym three times a week and become a physical fitness machine." We convince ourselves that since we have committed to putting down money for a year, we will make ourselves go to the gym. And then, of course, we don't.

The same mentality applies to people who WANT to change their life, start working from home, and make the 6-7 figures that you know are possible in our industry. Lots of people will sign up for the instant fix or the amazing solution. But, only those who are willing to put in the work get to reap the benefits.
I know this entire article has been pretty fitness-focused. (Maybe it will influence you to go ahead and join a gym AND start going, which will be GREAT for your productivity and long-term health.) You can learn a lot from the way the fitness industry approaches the first quarter of the year. Part of the success that the fitness industry enjoys is the fact that people are primed and ready for change, growth, and rebirth in the first month or so of the year.
So, get your offer in front of them!
Let them know how your product or service can make this their best year ever…and what they will miss out on if they don't take advantage of it NOW!
Need help getting YOUR business started in the New Year?
Check out JVZoo's Free Training Series: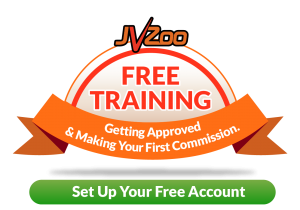 Other JVZoo Products to Check Out: