As of the writing of this sentence, the U.S. Federal Government has been shut down for 3 weeks. At this point, it's the longest shut down in history.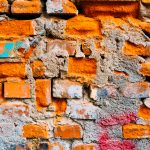 The shutdown began at midnight on December 22, 2018.  It stemmed from an impasse over Trump's demand for $5.6 billion in federal funds for a U.S.–Mexico border wall. Democrats in the U.S. House of Representatives rejected this demand, citing Trump's earlier campaign promise that Mexico would pay for the wall.
Interestingly enough, the idea of the Wall came about as a "mnemonic device" thought up by a pair of political consultants to remind Donald Trump to talk about illegal immigration.
Initially, Trump seemed indifferent to the idea of the Wall. But in January 2015, he tried out the phrase at the Iowa Freedom Summit. One of his pledges was, "I will build a Wall," and the place just went nuts. Warming to the concept, Trump waited for a beat and then added a flourish that brought down the house. "'Nobody," he said, "builds like Trump." (Forbes)
And now…complete uproar.
In the internet marketing industry, it's impossible to ignore the current uproar.
Paypal's actions against accounts are shutting down people's businesses.
Some are loudly throwing blame around online.
The real facts about PayPal's crackdown are still slowly being revealed. If you think about it, you'll realize that the internet marketing industry is still in its youth. People are getting more and more accustomed to buying things online.
Just a few short years ago, your parents were much less likely to make purchases online. In today's world, your grandparents might even buy online on a regular basis. Up until recently, the laws were not so strictly enforced because online purchases were not happening in such quantity every day.
As times have changed, online monitoring of best practices has pulled into focus and entities such as PayPal are cracking down."As laws change, so does our compliance department. As our users' needs change, so does our platform," Laura Casselman, CEO of JVZoo stated recently online.
Some folks within PayPal have decided they will actually start enforcing their OWN policies. Take a close look at the following excerpt from PayPal's Acceptable Use Policy, last updated June 15, 2018:
You may not use the PayPal service for activities that:
1. violate any law, statute, ordinance or regulation.
2. relate to transactions involving (a) narcotics, steroids, certain controlled substances or other products that present a risk to consumer safety, (b) drug paraphernalia, (c) cigarettes, (d) items that encourage, promote, facilitate or instruct others to engage in illegal activity, (e) stolen goods including digital and virtual goods, (f) the promotion of hate, violence, racial or other forms of intolerance that is discriminatory or the financial exploitation of a crime, (g) items that are considered obscene, (h) items that infringe or violate any copyright, trademark, right of publicity or privacy or any other proprietary right under the laws of any jurisdiction, (i) certain sexually oriented materials or services, (j) ammunition, firearms, or certain firearm parts or accessories, or (k) certain weapons or knives regulated under applicable law.
3. relate to transactions that (a) show the personal information of third parties in violation of applicable law, (b) support pyramid or Ponzi schemes, matrix programs, other "get rich quick" schemes or certain multi-level marketing programs, (c) are associated with purchases of annuities or lottery contracts, lay-away systems, off-shore banking or transactions to finance or refinance debts funded by a credit card, (d) are for the sale of certain items before the seller has control or possession of the item, (e) are by payment processors to collect payments on behalf of merchants, (f) are associated with the sale of traveler's checks or money orders, (h) involve currency exchanges or check cashing businesses, (i) involve certain credit repair, debt settlement services, credit transactions or insurance activities, or (k) involve offering or receiving payments for the purpose of bribery or corruption.
4. involve the sales of products or services identified by government agencies to have a high likelihood of being fraudulent.
PayPal is looking for, among other things, fraudulent, dishonest, and illegal behavior online. Anything that appears to be a Ponzi scheme or claims to be a "get-rich-quick" method is being flagged. For example: outrageous claims of making a large amount of money in a short time. Even screenshots of income claims are hard to prove, so these are being cited as well. Take a look at the following articles on "Get-Rich-Quick" Schemes and also some details on FTC Compliance Guidelines for your sales pages and copy.
As we have mentioned in other public statements, JVZoo is working hard to find real solutions that will protect you, your business, and the entire industry as a whole.
We are working on options for you that we aren't willing to release until we have fully tested them and we can safely run your business through them.
We are constantly changing and growing so that we can provide the best scenarios for You.
Together with You, nobody builds like JVZoo!
Curious about an example of what a fully compliant product and sales page looks like?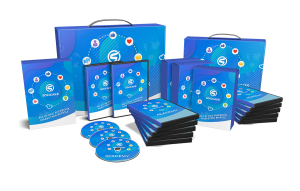 Check out Socicake HERE!